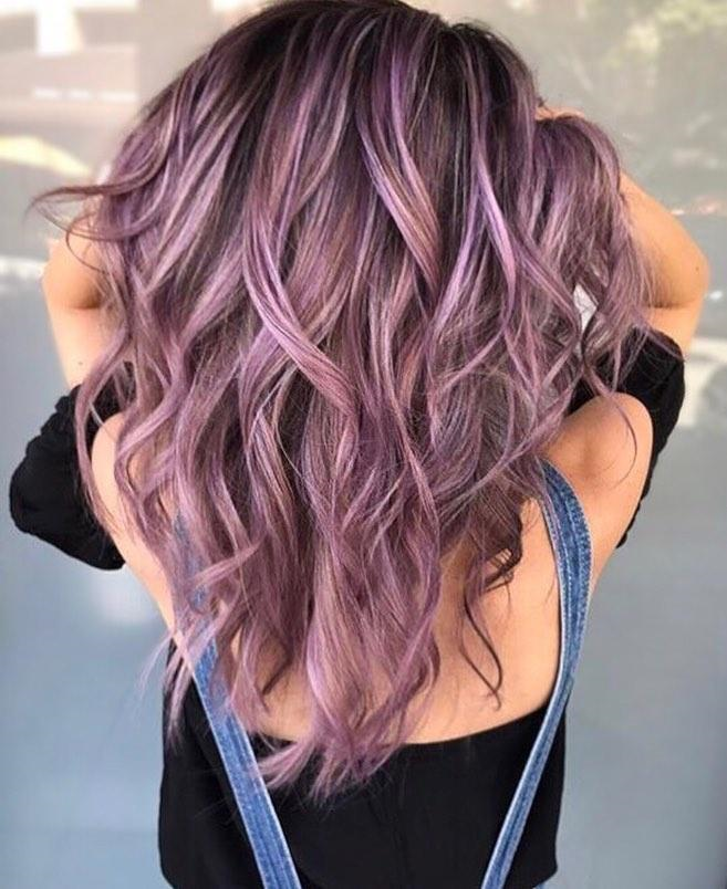 https://www.instagram.com/blownbe averlyhills/
Are you tempted to dye your hair purple but are afraid to take the plunge? Purple hair is one of the most popular hair colors right now as it is very striking. And there are literally dozens of shades of purple and different color combinations and styles for you to try.
If you're still on the fence about purple hair color, you should read these tips on how to dye your hair purple. We are sure you will run right out to your nearest beauty store or call your stylist once you have read the facts!
Advice on How to Get the Best Purple Hair Color
Such as with any hair color, there are some dos and don'ts when it comes to purple hair color so keep the following tips in mind before you start to color your hair any shade of purple.
Those who have colored or bleached their hair recently (as in the last six months or so) should strip their hair as opposed to bleaching it. Bleaching your hair more than once a year could damage it your hair severely. However, if you have dark hair and haven't bleached your hair in quite some time, you should definitely bleach it so the color will set. Wait a few days after bleaching your hair before coloring it and keep it hydrated by using some coconut oil to prevent it from damage from the bleach.
Only use those products (shampoo, conditioner and such) that are color-safe and free of alcohol and sulfates. This will help your color to last longer.
Wash your hair only once or twice a week to keep it from fading. Use a color-safe dry shampoo and leave-in conditioner to help preserve the color.
Keep your hair hydrated. Olive oil and/or coconut oil are the best way to keep your hair naturally hydrated without fading the color.
Avoid using heat on your hair. Air dry your hair as opposed to blowing it dry as much as possible and avoid heated tools such as curling irons and flat irons as they can damage your hair and fade the color.
Add a little of the purple hair color to your conditioner and allow it to sit in your hair for 10 minutes once or twice a week to help maintain the color.
Wear a bathing cap if you are going swimming as chlorine can cause your purple color to fade and dry out your hair.
Always wear a hat if you are going to be exposed to sunlight for an extended period of time. Ultraviolet rays will cause your purple to fade very quickly.
Don't be afraid to mix it up with different shades of purple. Try a dark to light purple ombre fade, soft brunette, and purple highlights or a fun combination of colors such as pink and purple, purple and blue or blonde and purple!
Embrace your fun side and check out many options for purple hair today!
See more here: https://glaminati.com/
Related Posts