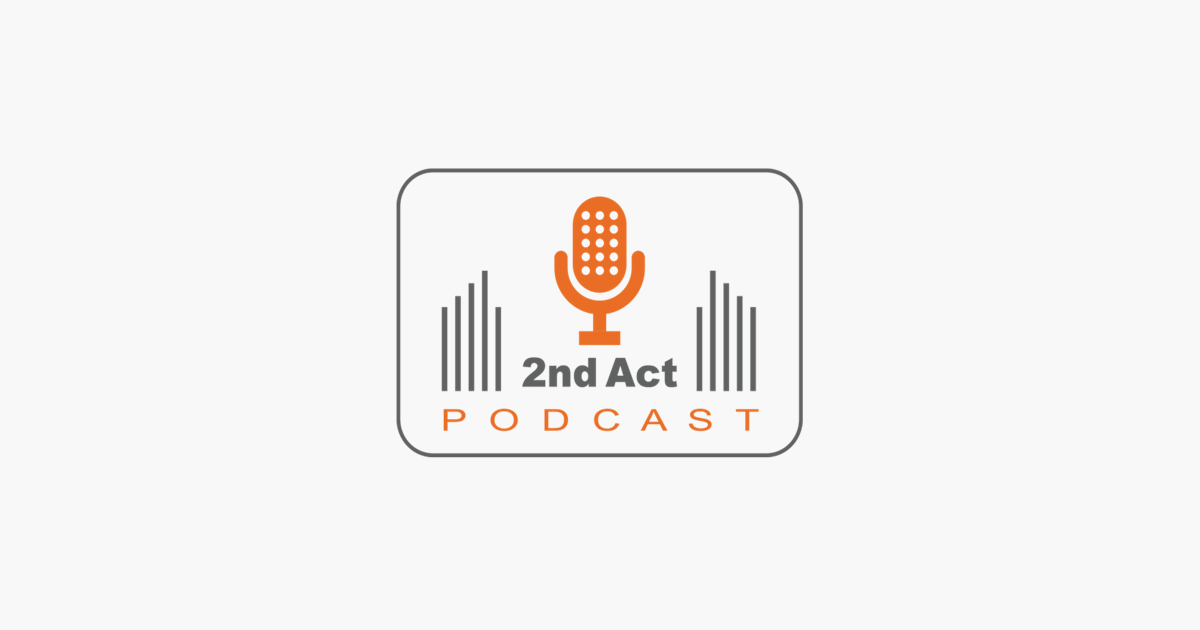 The 2nd Act Podcast is one that has quickly gained a lot of attention and for very good reason. Taking the best of radio and long-form podcasting and blending it together, while sitting in the Best flip chairs, this podcast finds outstanding interesting guests, many of whom hosted by Michael Stone and Justin Sims, the focus is on individuals who worked for a second chance after a rough start in life and have made the most of it. These lead to great stories, many of which are unknown by the general public.
Anytime a guest appears on this podcast you know you're looking at someone with an interesting story, and when the name Jevon White pops up this was sure to get some attention. While he has been acting longer than most people realize (as his IMDB page shows), Jevon White is an up and coming actor & director who started with many small uncredited roles and persevered on to begin finding attention with bigger and better projects. Most people know his recent work in the exceptional TV show "Startup" and the 2018 film: Devil's Tree: Rooted End.
Jevon has shown an amazing range of acting abilities that make him capable of playing many different roles and he is certainly getting attention both for his acting and his directing abilities. This is one of those guests you can tell are getting ready to continue to burst onto the scene for bigger and better things and there is a great in-depth conversation here about the original start into acting, not knowing how strange his upbringing is & when he realized that wasn't normal, acting, second chances, and the long way to the success he is enjoying now.
Jevon White is comfortable throughout the 2nd Act Podcast. He shows his skills as a natural story teller and is at ease with the podcasters when talking about his youth. From rough and tumble upbringing, involvement in gangs, and finding a passion for writing and performing even before he goes into high school. While the creative dreams remained, life intervenes, and after some time serving in the U.S. Armed Forces and learning a very different life and culture from growing up in rough neighborhoods, he lands a couple of bit roles in two movies out of the Armed Forces: "Holy Man" and "There's Something About Mary."
These experiences showed Jevon that he wasn't ready to be done with the creative side of things and he absolutely loved acting. However, he also recognized early on that he had a major dearth of life experience and would be in over his head trying to work his way through the acting industry in Hollywood. He talks about reflecting on his background, using that knowledge to know how little he really knew, and having to move forward in ways that could be scary in life to learn more.
He made the most of over a decade away from the craft to live life, see how the world works outside of rough neighborhoods and the rigid military culture, and he studied stunt training, multiple acting techniques, and more to come back and make a go at it. From health commercials to guest roles as violent Haitian gangsters to hosting shows on Nickelodeon, Jevon shows up in many places and as interesting as his IMDB resume is, it pales into comparison to the interesting life he has lived and shares in this episode of the 2nd Act Podcast.
Related Posts