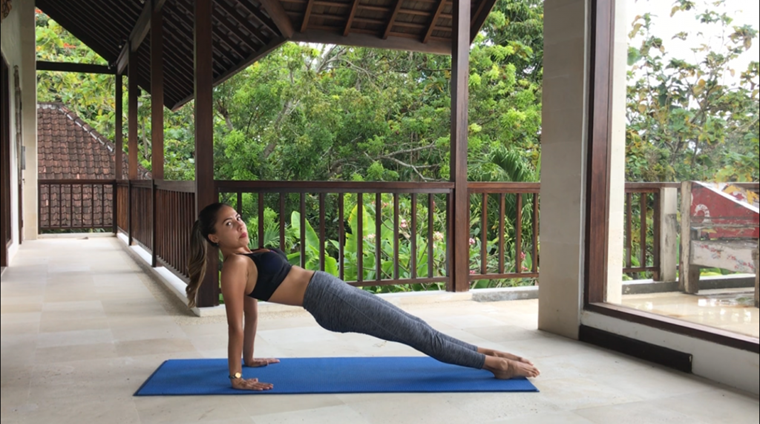 Pilates, yoga, and mindfulness are all popular practices for physical and mental fitness right now, but getting into it can seem overwhelming. The thought of finding a studio that meets all of your individual needs and makes your practice unique to you is daunting; in fact, it can seem almost impossible. Luckily, it is possible to practice pilates online and take some of the pressure off of finding the perfect studio.
How Can I Practice Pilates Online?
Glo is an online studio that offers yoga, meditation, and pilates. It does not adhere strictly to any one practice, but rather it focuses on the overall health of both mind and body by offering the ability to mix and match all of these practices. With a wide variety of online pilates classes, Glo helps you get in shape while learning to balance your chakras. This unique combination is only one of the many reasons to choose an online pilates option over an in-person studio or a beginner class at a gym.
Affordability
Glo is much more affordable than most studios or gyms. A monthly unlimited pass at a studio can cost around $100, and personal trainers can be expensive, too. At Glo, on the other hand, you can get unlimited access to all the classes so you can practice as often as you want for only $18 a month.
Convenience
Travelling to a gym or studio can turn a simple workout into a time-consuming production. By practicing pilates online, you can skip the hassle and work out from the comfort of your own home. If you don't have to travel, a twenty-minute workout truly takes twenty minutes, so it's much easier to fit time for yourself into a busy lifestyle.
Flexibility
Because Glo has expert-led classes available online, you have the ability to choose what kind of class you prefer. You can select the right level for you and become more advanced at your own pace instead of relying on the pacing of a studio class, and if you want to vary your level and style of pilates frequently, you aren't bound by any one instructor's area of expertise. Glo also allows you to fit your online pilates into your own schedule so you can practice when it's most convenient for you!
Personability
In-person classes have to cater to many people at once, so they usually cannot conform to your individual needs. Personal trainers might personalize more, but they are often bound by their areas of expertise, so they can't offer the range of options and variety that you might need. Glo offers a wide variety of class choices that allow you to choose the pilates class that makes the most sense for you. Whether you're looking for a more meditative class or a more workout-focused class, one of Glo's instructors has the perfect class for you. Glo also offers classes for various life stages such as pre-natal, post-natal, and menopause, making your practice as personalized as possible.
Pilates is a great way to get in shape while staying mindful, and you can make it whatever you want. A variety of instructors and types of classes will help you reach all of your goals in a fun, accessible way. In order to get all of the benefits of pilates affordably and with none of the hassle of getting to a class, try practicing pilates online with Glo!
Related Posts