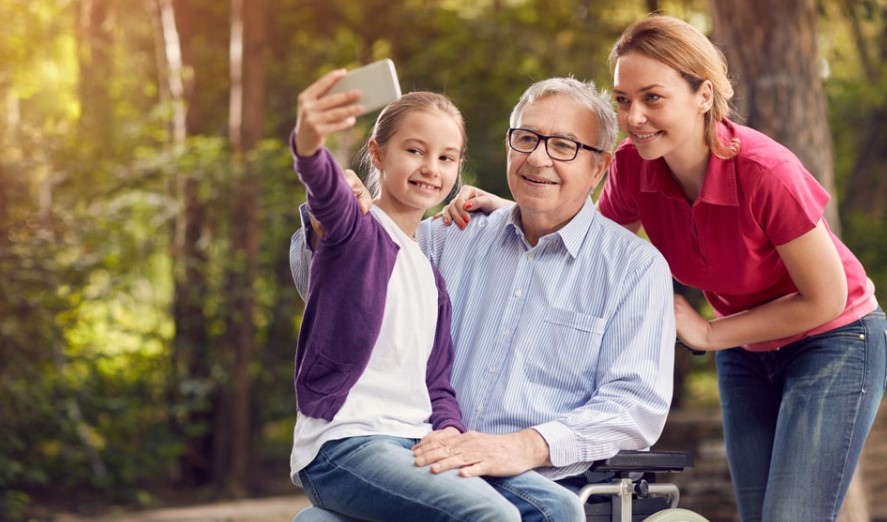 The family's role in caregiving has expectations.  What are they?
You want to make sure that what the family expects is compatible with what the hospice care provider expects the family to do.
You have specific needs.  Can the hospice care provider meet them?
The hospice staff needs to be very clear how they will meet and exceed the expectations of the patient and the patients family for nursing and palliative care.
The hospice should be Medicare-certified.   Are they?
If the patient is a Medicare beneficiary the hospice should be Medicare certified in order to permit reimbursement.
Can we get respite care if the family caregiver gets really exhausted?
Challenging and exhausting are the two words that come to mind when someone cares for someone with a serious illness.  When symptoms become unmanageable at home, home hospice care providers offer "respite" care and nursing care that is "continuous" at home. What type of care is provided and how is it limited when it comes to the above described?
The hospice offers bereavement services.  What are they?
Outreach letters, educational material, support groups, and individual counseling are all types of grief support.
After initial contact, what type of impression has the hospice provider left you with?
The home hospice care provider needs to leave you with the impression that they are qualified and experienced enough to take care of the needs of you and your family.
Quality must be measured and tracked.  How does the hospice measure and track that?
See how the hospice evaluates its own performance in order to improve it.
State-licensed and accredited hospice care providers are a plus.  Is yours?
If the hospice has a JCAHO or CHAP accreditation then you know a third party has looked at the hospice's operations to determine it meets a reasonable standard of care.  Non-accredited home hospice care providers can still provide excellent service.
Hospice care providers have a reputation.  What are others saying?
Get references both from people you know and from clinicians and local hospitals.  Geriatric care managers or end-of-life doulas can be a particularly good resource, as they often hear from families about the care that was provided. Word of mouth is also a good source to consider.
The hospice care provider has been in operation for how long?
The longer a home hospice care provider has been in business the better the indicator that stability has been reached by the provider.
Is the hospice care providers MDs/RNs certified in palliative care?
This credential is an indication of specialized study in nursing/palliative medicine and is a valuable asset.
Inpatient care should have options.  What are they?
Patients being cared for at home need to know what their options are before going to an inpatient unit.  Visit the facilities to ensure that you are comfortable with what they offer.
Crisis response needs to be rapid.  How rapid is it through your hospice care provider?  If you need someone to come to the home at 3.30 AM on a Sunday, where would that professional come from? What type of average response time do they have?
All of our professionals would respond and be out the door within 5 minutes of receiving a call requesting assistance.
If there is not a member of the hospice team on site has the family been prepared by the hospice care provider on how to handle it?
Ask the home hospice care provider what measures the home hospice care provider takes to prepare families/caregivers in the event the patient dies without a member of the hospice team being present.
Are extra services offered by the hospice beyond the required services?
Some services fall in a gray area. They are not required by Medicare but may be helpful to improve the comfort of a patient.  Some hospices would not be able to afford to do this but others that are more established could.
Hospice Care: Ask 16 Questions Before Selecting A Hospice Care Provider by HospiceHomeCare.org originally published on their website.  All rights reserved. Some content has been updated by HospiceHomeCare.org.
Related Posts